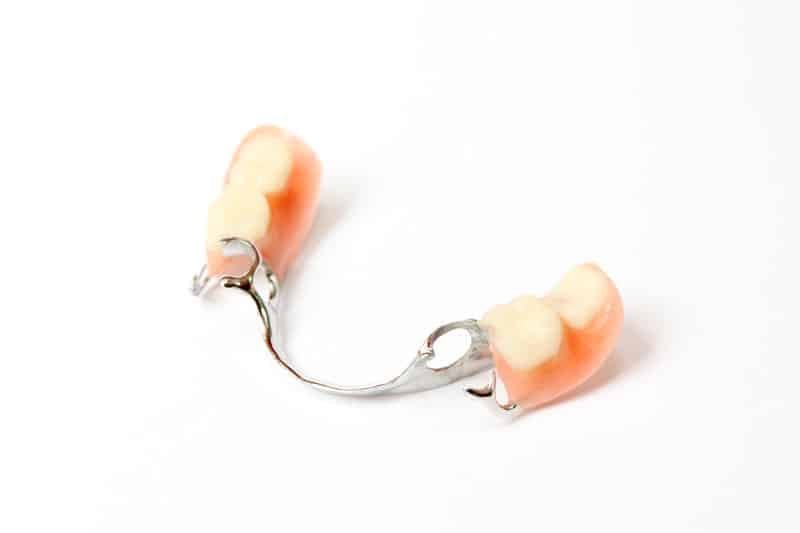 A removable denture that replaces only some teeth.
How is an RPD different from a Complete Denture?
In the category of removable dentures you usually have two options: a removable partial denture and full or complete denture. A complete denture is for patients who don't have teeth on either the top jaw or the bottom jaw, whereas a removable partial denture is for patients who still have some of their own teeth remaining, and want to replace those missing teeth with a removable option.
How does an RPD work?
An RPD can be made out of two different materials – cast metal with acrylic or a flexible material (Valplast). Fortunately, we can design both types to be highly esthetic.
We will discuss your specific treatment needs wtih you, but we often recommend the cast metal partial with acrylic because it is the stronger of the two types of removable dentures, and it can be tighented and repaired easily if needed. For patients who are only missing a few teeth, however, the flexible-type may be a better approach.
Special Offers
DENTURE SPECIAL
$300 OFF
New Patients Only
Non Insured Patients
No Lab Fee Needed
Cannot Combine With Other Coupons
Expires January 31, 2020
Get in Touch!